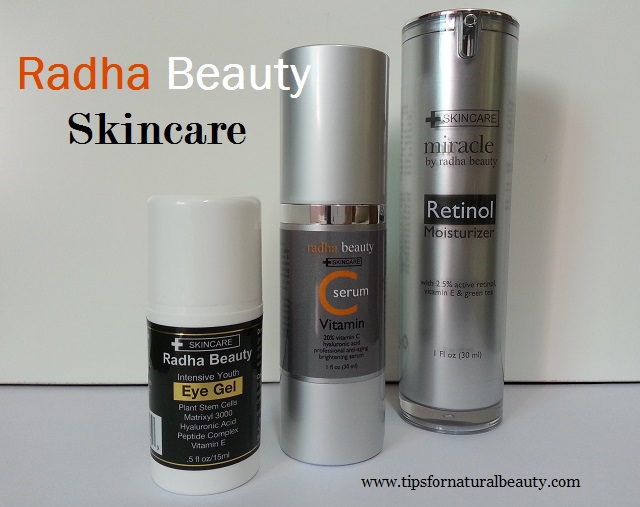 I guess February is the month of retinol here on Tips for Natural beauty! This time it is a full skincare beauty routine by Radha Beauty. As always, I stopped using other skincare products, and used Radhas products for a full month.
I noticed that all Radha's Beauty products are rated a 4.5-5 stars on Amazon.com, which is great . It was obvious that this company is trying to maintain good customer satisfaction. A young Indian woman who admires natural beauty products established Radha in 2014. In addition to skincare products, there are 100% organic, and natural oils like argan oil and lavender oil.
So, let's get started!
Starting with the Radha vitamin C serum, it has a thin consistency, and my skin absorbs it quickly. I like the airtight pump package that preserve the sensitive ingredients from air and light.
Vitamin C serum is essential in any skincare routine as it stimulates the production of collagen, fades age spots, and gives your skin a natural glow. Read more…