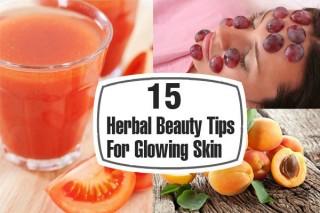 Glowing skin is a craving that all we women suffer from! Such is our madness that we try every product that claims to give us glowing skin. We completely ignore the fact that glowing is an indication of our skin being healthy.
To add glow to your face, take a few grapes and rub on your face. Or, make it into a pack by mashing the grapes.
Mixing together cucumber juice, glycerine and rose water is very effective. Use it before stepping out in the sun and after returning
Make a fine paste of sandalwood powder, a little turmeric powder and milk. Apply this on face, leave on for a few minutes, and get natural glow and freshness.
Mixing honey and cream is a great way to keep the skin soft and glowing, especially during winters.
Take some fresh milk; add a pinch of salt and little lime juice, it cleans and opens skin pores. Read more…